Y O G A H O L I D AY
"WATER AS A SYMBOL
OF REBIRTH"
A journey of discovery into the element of water and its symbology, through the practice of yoga
1 – 8 JULY 2023
SKUTARI BEACH HOTEL
SKOUTARI, LAKONIA, GRECIA
SARA@HOLISMOS.COM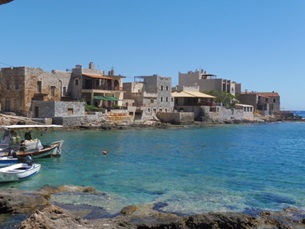 Since many years, Holismos Yoga & Wellness hasNbeen organizing intensive retreats and yoga holidays in these magical places in South Pelopennese, to which people from all over the world have participated. Our intent is to promote holidays and training in the field of Yoga alongisde other activities related to fun, wellness and enjoyment of life. We have carefully selected these special places, to share with all those people who identify themselves in our values, how getting in contact with beauty and nature can regenerate, nourish the soul and bring joy to each of us.
Skoutari Beach hotel, is located 150m from the sea.
All rooms are equipped with air conditioning and wireless Wi-Fi, and a small kitchenette.
Program
Day 1
Meeting at Athens International Airport on Saturday, July 1st between 2 and 4 p.m. for those
who wish to make the trip with us. It is possible to use our taxi service for both transfers between
airport and location and for sightseeing (info available upon request). For those who, instead,
prefer to rent an independent car, the meeting will be in the evening at the hotel.
enquire today!
Day 2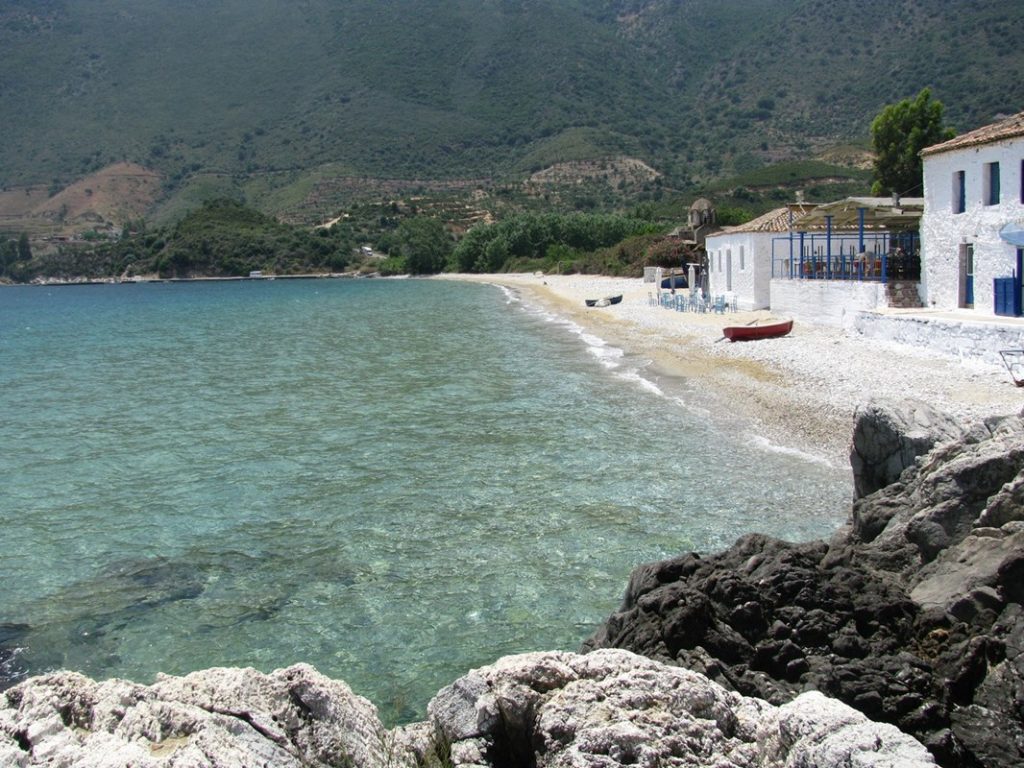 8 am-9:30 am: Yoga and pranayama
9:30 am: Breakfast, after breakfast free day to restand regain energy in the beautiful Skoutari Bay
150m from the hotel.
6:30 pm: Yoga, meditation and chanting on the beach at sunset taverns
Day 3


7.30-9.30 a.m.: Yoga, meditation and chanting
9.30 a.m.: Breakfast
10,30. Excursion of the eastern part of Mani to Cape Tanaron, the mythological entrance to Hades. We
will stop along the way to visit some characteristic villages of Mani, with the possibility of a dip in the
stunning bays of Cape Tanaron. In closing, a short trek will take us to the lighthouse, the southernmost tip of mainland Greece.
Day 4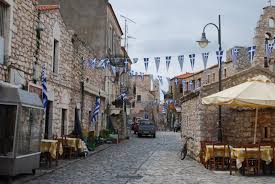 7,30 – 9,30. Yoga, meditation and chanting
9,30. Breakfast
10,30. Visit to the famous caves "Diros caves," we will then stop at Areopoli for a walk through this famous and quaint village and later contemplate the sunset while sipping an aperitif in the beautiful Limeni Bay. Dinner in Areopoli.
enquire today!
Day 5
07:30 am – 9:30 am: Yoga, meditation and chanting
9:30 am: Breakfast
Free day
Day 6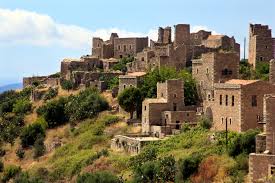 7:30 a.m. – 9:30 a.m.: Yoga, meditation and chanting
9:30 a.m.: Breakfast
10.30 am: Excursion to the famous towers of Vathi and other villages of Deep Mani. We will finish with a
short trek and a visit to the ruins of the castle of "Tigani"
7 pm: Dinner at a local tavern
Day 7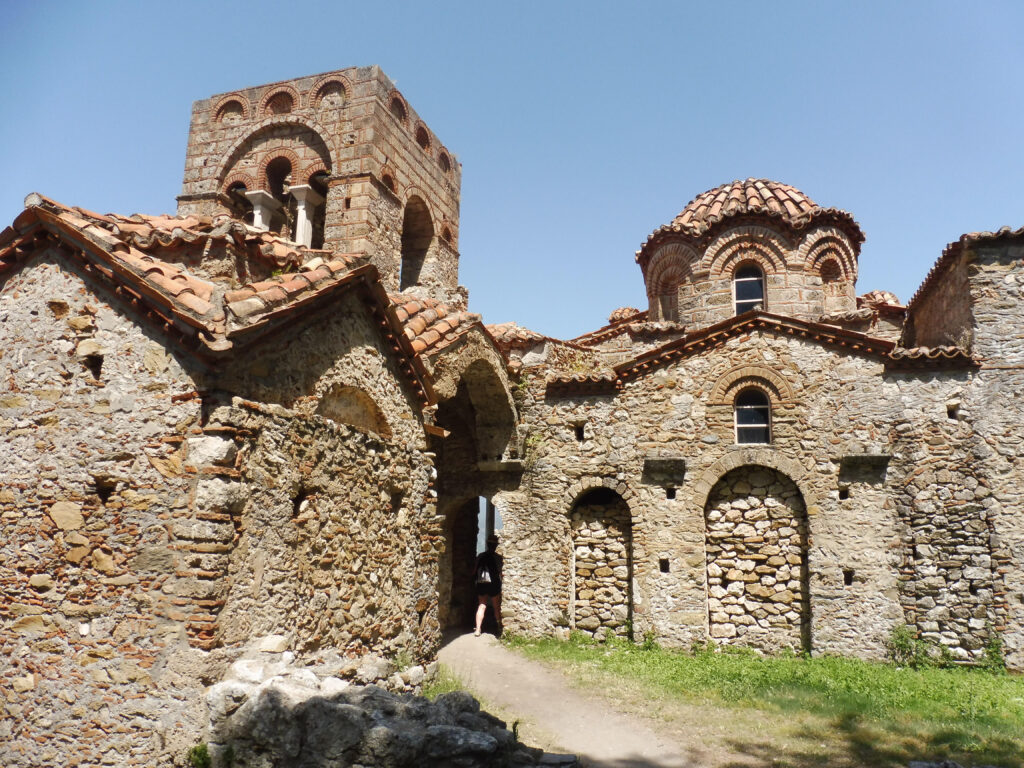 7:30 to 9:30 a.m.: Yoga, meditation and chanting
9.30 am: Breakfast
10.30 am: Visit to the ancient medieval city of Mistra, a UNESCO heritage site, and the city of Sparta.
7 pm: Meditation and closing circle
Day 8
Greetings and departure
COSTS
–Shared room cost: 650€
Early bird before May 10th: 600€
Super early bird before April 1st: 560€
–Single room cost: 800€
Early bird before May 10th: 750€
Super early bird before April 1st: 710€
Included in the price: hotel with breakfast, yogaclasses, guided excursions.
enquire today!
Not included in the price: flight / airplane ticket, car rental or taxi service, main meals (food in Greece is excellent and can be considered as plentiful at a cost of 10- 12€ per meal), any ticket for visits to caves and archaeological museums.
The taxi service (price on request) offered by us is all inclusive at a fixed cost, and allows you to avoid renting a car and not having to worry about anything for the entire vacation. The service includes: transfer to/from the airport (282 km each), fuel, tolls, all travel to/from excursions and any personal needs.
Reservations
to reserve your place, write an e-mail or call us on our cell phone.
sara@holismos.com – +39 3470478001
To secure your place, payment of 250€ as a deposit is required, via bank transfer. This amount will be refundable for 80% before May 31, 2023 and non-refundableafter that date. If you are unable to attend at the last moment, you may use the money paid for another event organized by us in the following year as well. The balance must be paid upon your arrival in Greece.
Yoga Instructors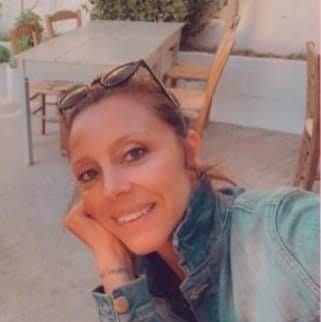 SARA DELLA TORRE: Yoga teacher ( 200hYAI), Shiatsu practitioner,
co-director of Holismos yoga & wellness center. She has studied Hatha Yoga and
Vinyasa and Restorative Yoga in Italy and India with several international teachers,
is a yoga practitioner for children at school and holds a Mindufulness Facilitator
certificate.She is currently attending a professional course in Yoga Therapy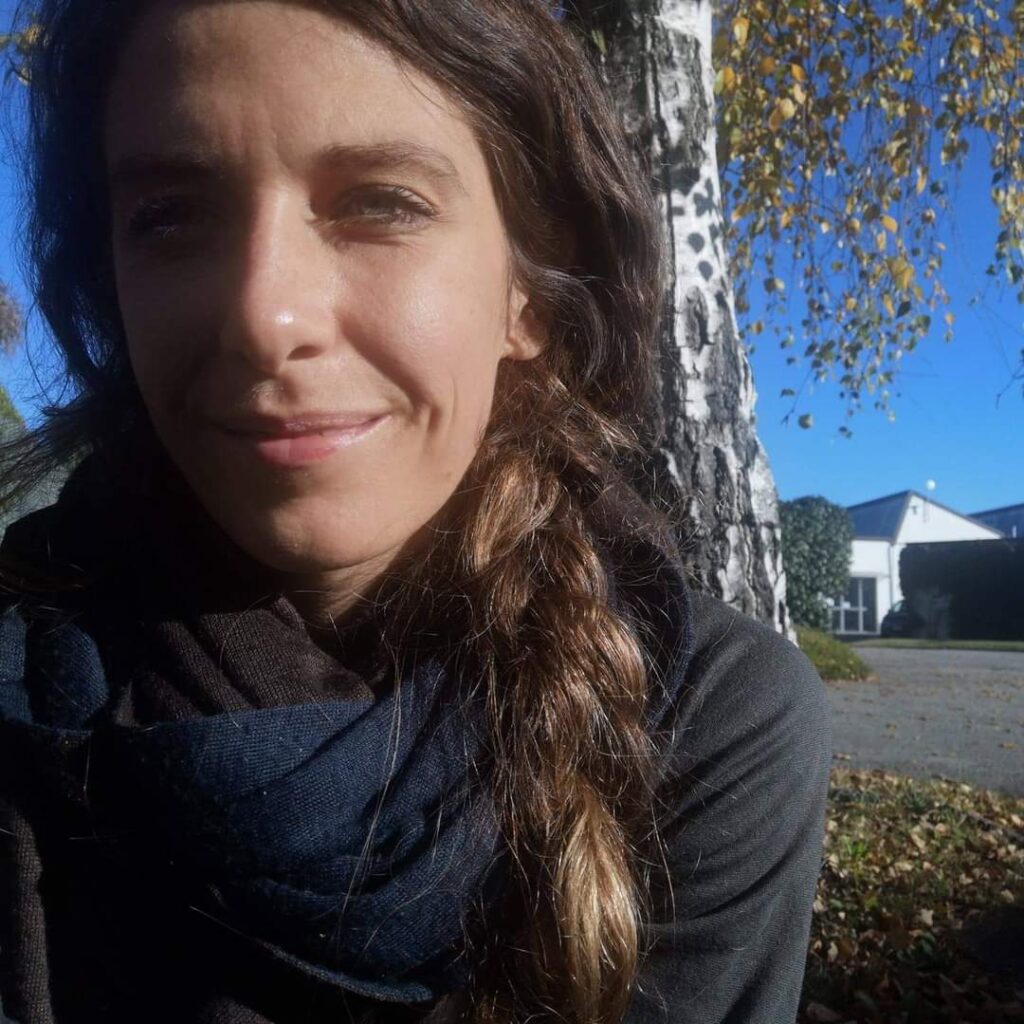 SERENA CAMERE: Yoga teacher ( 200hYAI), has studied hatha yoga and vinyasa with several Italian and international teachers in Italy, Holland and India. She is currently attending a professional course in Yoga Therapy