Yoga Holiday in Spain
Yoga, Sea, Nature, History and Culture
Cervera del Maestre
Valencia
17 – 24 of September 2022
HOLISMOS YOGA HOLIDAYS
We have been organizing yoga vacations and retreats for over 20 years in several countries in
Europe. During this period we have acquired a lot of experience and in 2014 we gave birth to
"Holismos Yoga Holidays". We love yoga and we enjoy to practice in beautiful natural settings.
With this project we intend to share the passion and love for yoga with others, a chance to
experience with new friends, an interesting, relaxing and enjoyable holiday. With great care we
have chosen for you the best possible locations at the best possible price. We love to share the
beauty of these places with people that likewise, believe in the value of practice, wellness,
relaxation, friendship and evolution.
CERVERA DEL MAESTRE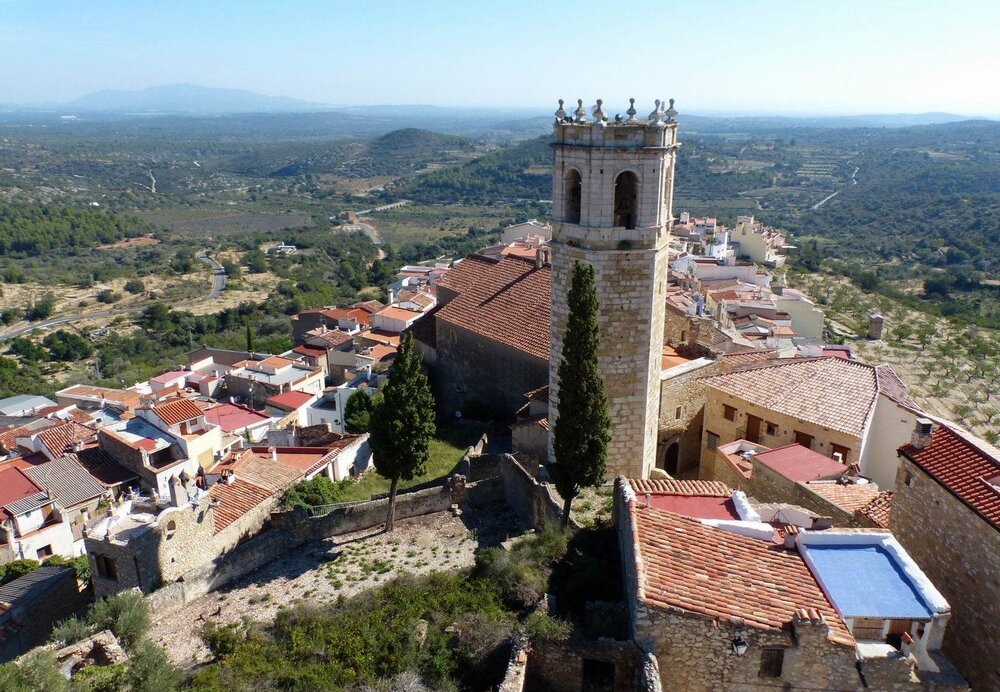 This time we are changing location, we are moving away from the golden beaches and
turquoise waters of Greece and from the wonder of the Tuscan countryside. We are heading for
a truly peaceful location in the south of Spain. Cervera del Maestre, in the province of Castellòn,
Comunidad Valenciana. We invite you to practice yoga, meditation, chanting, walking, swimming
and sightseeing, in this one week yoga holiday with a complete new flavor.
Cervera del Maestre, is a small traditional village 16 km inland from the coastal town of
Benicarlo; 120 km north of Valencia and 250 km south of Barcelona. The village is nestled
between the Costa del Azahar, the orange blossom coast, and the Maestrazgo mountains. Only
2 hours drive south of Barcelona and 90 minutes north of Valencia. The region is well known for
its abundant agricultural produce, beaches, mountains and historical towns and villages.
Accommodation. Accommodation includes a big traditional villa and a town house. Both have
easy access to the village swimming pool, cafe, bar and shops. The main yoga hall is an easy
five minute walk from both locations.
This is a self catering holiday, food can be prepared in Villa and in the house if participants wish
to do so. Most days we will be traveling to different locations so that mostly we can have enjoy
delicious meals in the cafe and restaurants in the different locations we will visit together.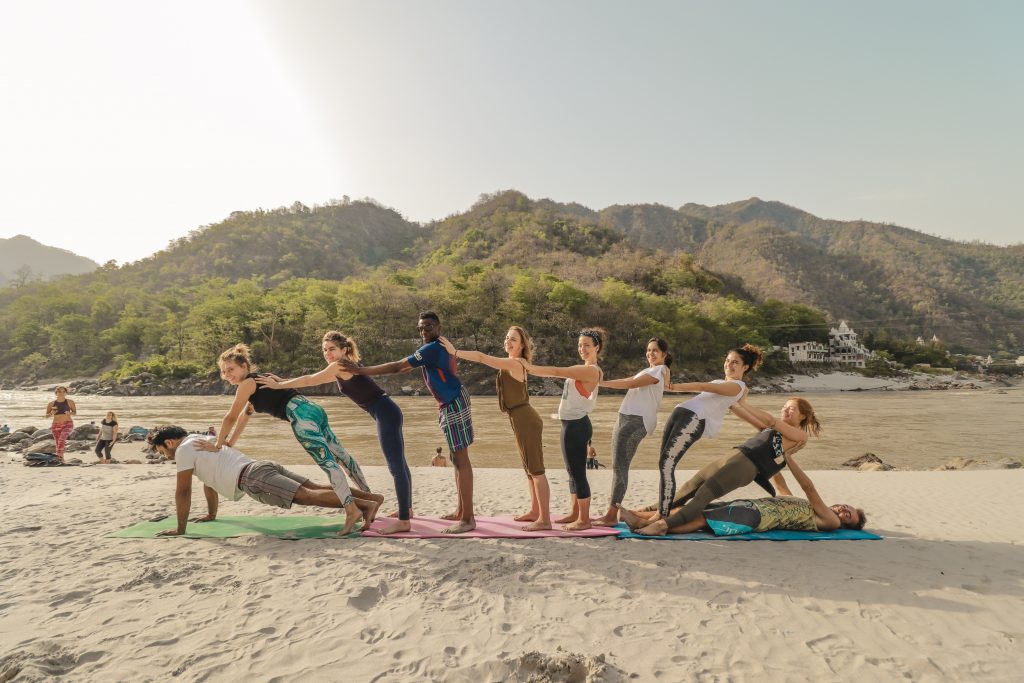 Program
Saturday 17th
Arrival, check in is expected after 2 pm
18,00 – yoga, pranayama and chanting
19,30 – Dinner and rest
Sunday 18th
7,30 – yoga, pranayama and chanting
9,30 – Breakfast
11,00 – visit to the historical town of Peniscola and the nearby beaches
after dinner a talk about "Salutogenesis" how to promote a healthy life style in our life
Monday 19th
7,30 – yoga, pranayama and chanting
9,30 – Breakfast
11,00 visit to the lakes and the natural park of "La Senia" and the Historical medieval town of
"Morella"
Tuesday 20th
7,30 – yoga, pranayama and chanting
9,30 – Breakfast
10,30 – day trip to the amazing Natural Park of the Delta de L'Ebre
Wednesday 21st
No yoga training, breakfast and after we will take a day trip to the city of Valencia to experience
a day of beauty and culture
Thursday 22nd
7,30 – yoga, pranayama and chanting
9,30 – Breakfast
11,00 – visit to the village of Tirig and the UNESCO cave paintings in the gourge of de " La
Valltorta". After we will spend the rest of the afternoon in the nearest beach.
Friday 23rd
7,30 – yoga, pranayama and chanting
9,30 – Breakfast
11,00 we will spend the day in the nearest beaches close to the town of Benicarlò to cool off
before we go back. We will have a chance to visit Vinaros and Benicarlò with their long
promenades, the shops, the bars and the restaurants
Saturday 24th
7,30 – yoga, pranayama and chanting
9,30 – Breakfast
After breakfast farewell cerimony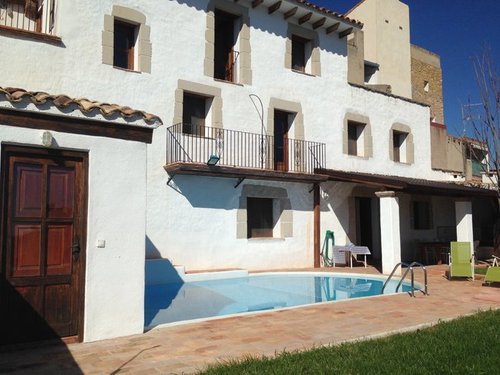 COST: The price is 450€ in twin room, supplement single private room 150€
The price includes: accommodation, all tuitions and the guidance during the visits to the
different locations
Not included: food ( we have facilities available in the house a fully fitted kitchen with all the
comforts), most days we will eat out in restaurants and cafes, the rental or sharing of transports
( participants without their own transport can share the rental of a car, or share costs with those
coming with their own transport).
What to bring:September can be very hot in the south of Spain, so make sure you bring your
sun screen cream, beach towel, walking shoes, a hat etc.
MASSIMO CANTARA is a 500 Hour Yoga Teacher registered with Yoga Alliance International
and has a 300h yoga therapy certification with International Vasishta Yoga Research Foundation
(Kerala, India). Massimo is also a professional Shiatsu therapist and teacher, a qualified
kinesiologist and since 1999 the director of Holismos, a centre for complementary therapies in
Tuscany and Varese (north of Milano), Italy. He also teaches Anatomy and Pyhsiology in many
teacher trainings. He is the founder of Three Treasures Yoga, a YAI registered school.
Massimo spent 12 years practicing the Zen Buddhist Martial Art called Shorinji Kempo, in
London, Italy and Japan (2° Dan ) under Sensei T. Mizuno.
Massimo also trained originally as a percussionist, playing for many years in various groups in
the UK and in Italy and traveled extensively in Europe and south America performing.
Today one of his main interest is the study of sound, vibration and the effect they have on
our lives, health and evolution.
"Elemental World" the newly released CD by Massimo Cantara on Holismos label.
In 2021 he published his book "Ospedale senza dolore" Ed. Epigraphia
SARA DELLA TORRE: Yoga teacher (200hYAI), Shiatsu practitioner, co-director of the
Holismos yoga & wellness center. She studied Yoga in Italy and India with several international
teachers, Mindfulness facilitator, has obtained a Master in Yoga Educational for the teaching
Yoga in schools, she also has a diploma in Restorative yoga. She is currently following an
Ayurvedic nutrition course.
How to get to Cervera del Maestre: Fly to Castellon, Valencia, Reus or Barcelona, and take
the train/bus to Benicarló / Peníscola railway station where we shall pick you up.
Bookings: to book you spot a payment of 200€ deposit is required. Please note that places are
limited to 10 participants.