YOGA HOLIDAY IN RISHIKESH
WORLD CAPITAL OF YOGA
UTTHARAKHAND, INDIA 23 – 31 DECEMBER 2022
(With the possibility of an additional week in Rajasthan Dec 31 – Jan 7)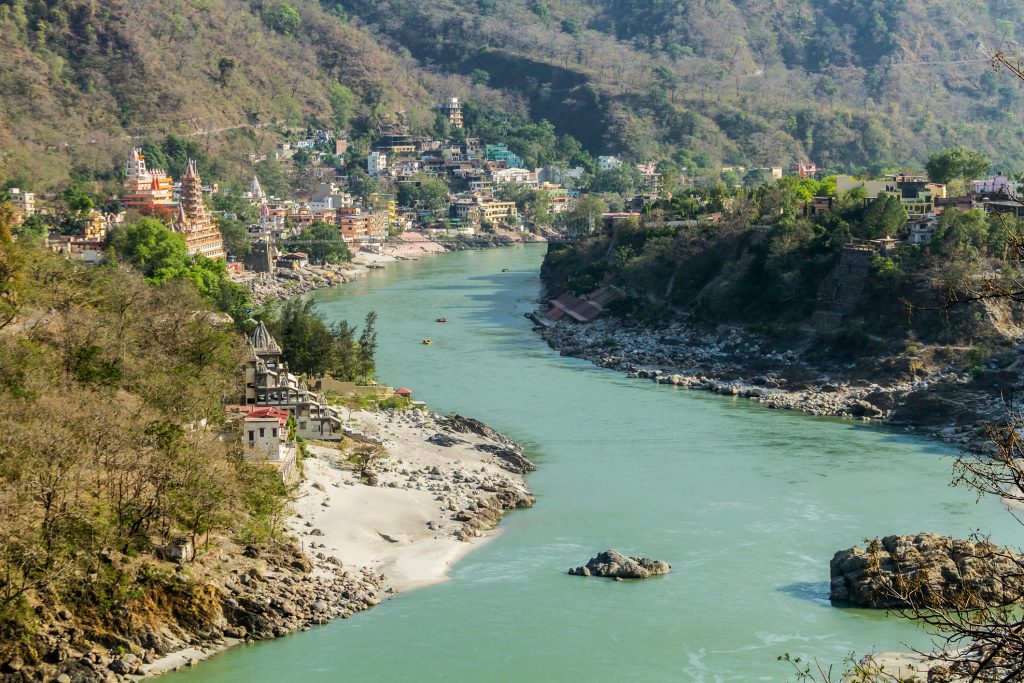 Join  Holismos Yoga & Wellness community for this beautiful yoga vacation in North India. A week of Yoga, Pranayama and meditation practice in the ancient city of Rishikesh, the world capital of Yoga. (With the possibility to add a second week, joining us in the exploration of Rajasthan).
Today, Rishikesh is a vibrant community that attracts Yoga students, spiritual seekers, adventurous travelers from all over the world. The city is crossed by the sacred river Ganges, with its white sand beaches. The river banks or ghats, are crowded with temples, ashrams, cafes, street markets and arcades, filled with handicrafts,  clothes and yoga shops. Here you can delight youself  shopping for Tibetan bells, malas and precious stones, religious items, incense, perfumes and jewellery. Rishikesh is a place of world heritage.
In the evening, the wind rises and brings fresh Prana from the glaciers of the Himalayas, many people find the energy of this unique place very special, it is perhaps no coincidence that one of the holy cities of India has arisen here, a city that it is still rooted in the ancient tradition. The city center is full of organic food shops, yoga and meditation schools, ayurveda centers and temples. The Ganges River, crossed by some spectacular bridges, just out of the Himalayan mountain range, still retains the purity of the water originated from glaciers.
Rishikesh is surrounded by beautiful landscapes criss crossed by  numerous hiking trails, from which it will be possible to admire some beautiful waterfalls or visit some caves that have always been used for meditation. The holy city of Haridwar is less than 30 kilometers away.
THE TEACHERS
Himanshu lives and works in Rishikech, the yoga capital of the world, in the state of Uttarakhand, India. He is the founder and director of the "Prashmana Yoga" school, with which he has been offering retreats and teacher trainings for years in Rishikesh and various other locations in India. He studied Yogic Science and earned a PhD with a specialization in Yoga Therapy.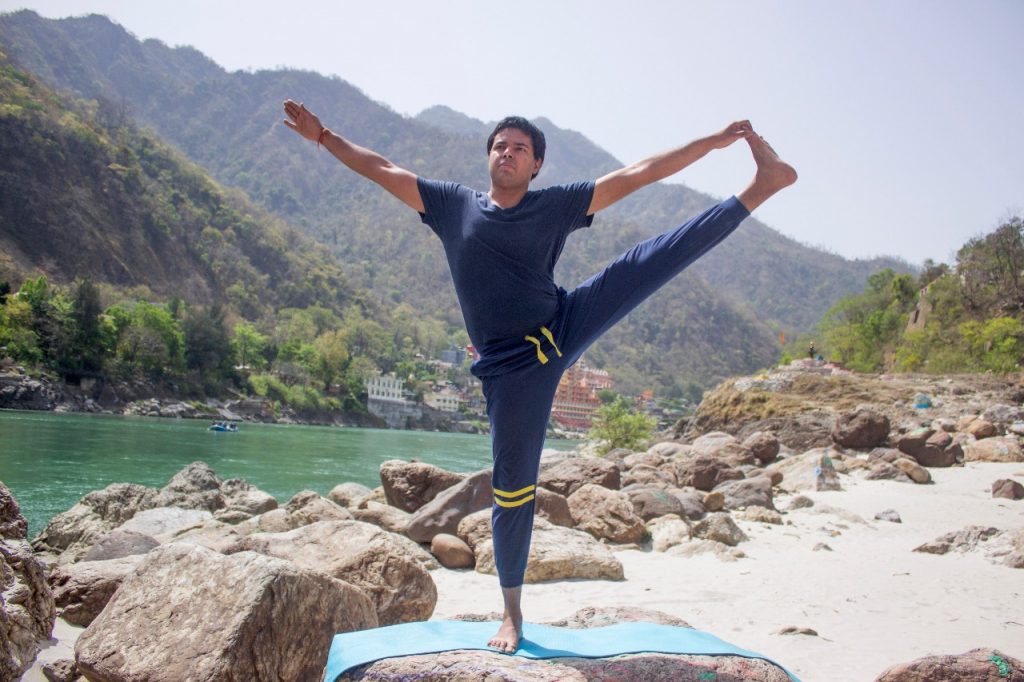 Massimo is a Yoga teacher with over 500h of training and a 300h diploma in Yoga Therapy obtained at the International Vasistha Yoga Research Foundation (India).
He has been teaching yoga since 2010 at his own center in Italy and is a founding member of "Three Treasures Yoga" international training school. He exercises his professional activity as Kinesiologist and as Shiatsu Teacher since 1992. In 1999 he founded  Holismos health center, a center for the promotion and practice of  Natural disciplines, including Yoga, of which he is the director.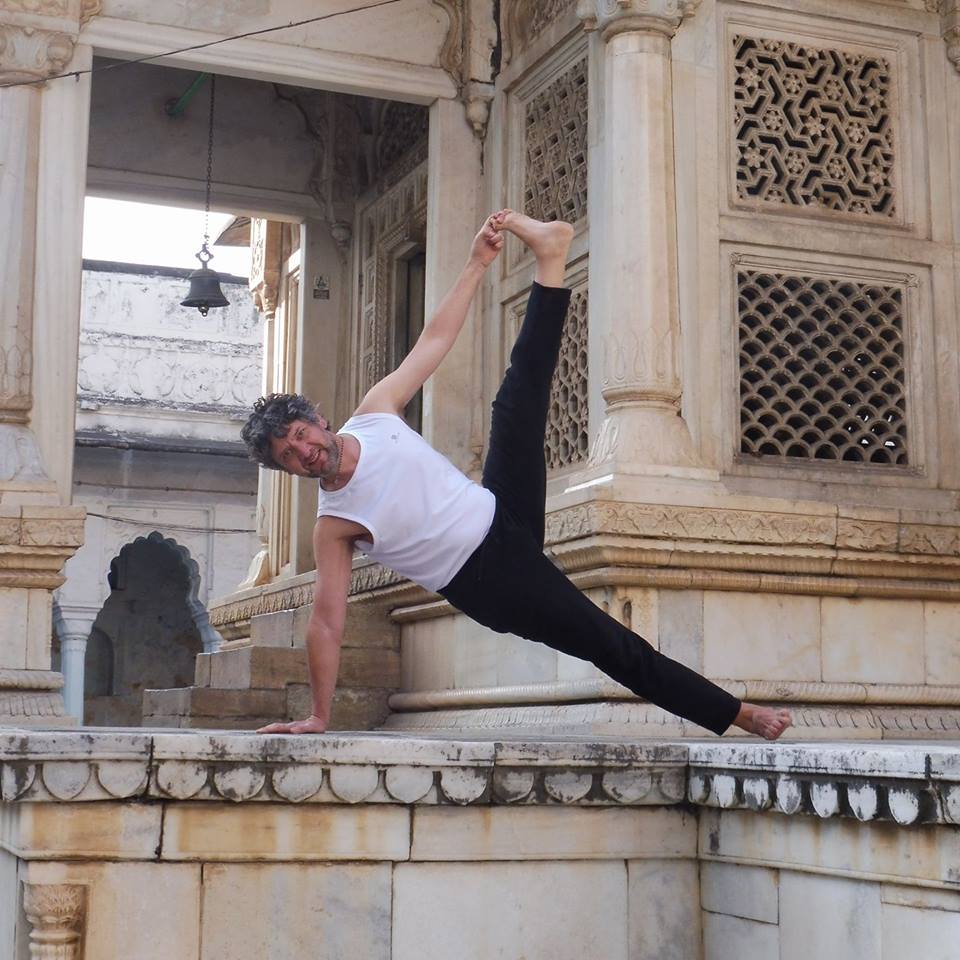 LOCATION
Hotel Nirvana Palace, a charming little hotel a stone's throw from the best that Rishikesh has to offer.
Hotel Nirvana Palace is a charming small hotel with rooms equipped with flat-screen TVs, air conditioning, and desks. During their stay, guests have access to free Wi-Fi.
Hotel Nirvana Palace is ideally located for the discovery of many of the fantastic attractions of Rishikesh, such as Neer Garh Waterfall and Patna Waterfalls.
The hotel has a yoga shala for yoga practice and a spa where you can enjoy wonderful Ayurvedic treatments.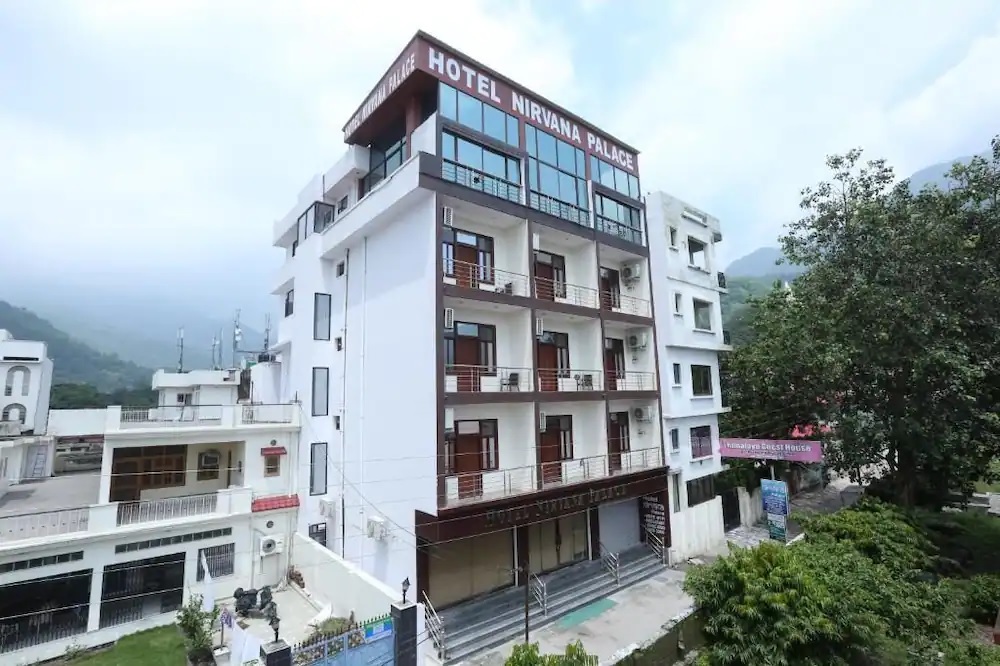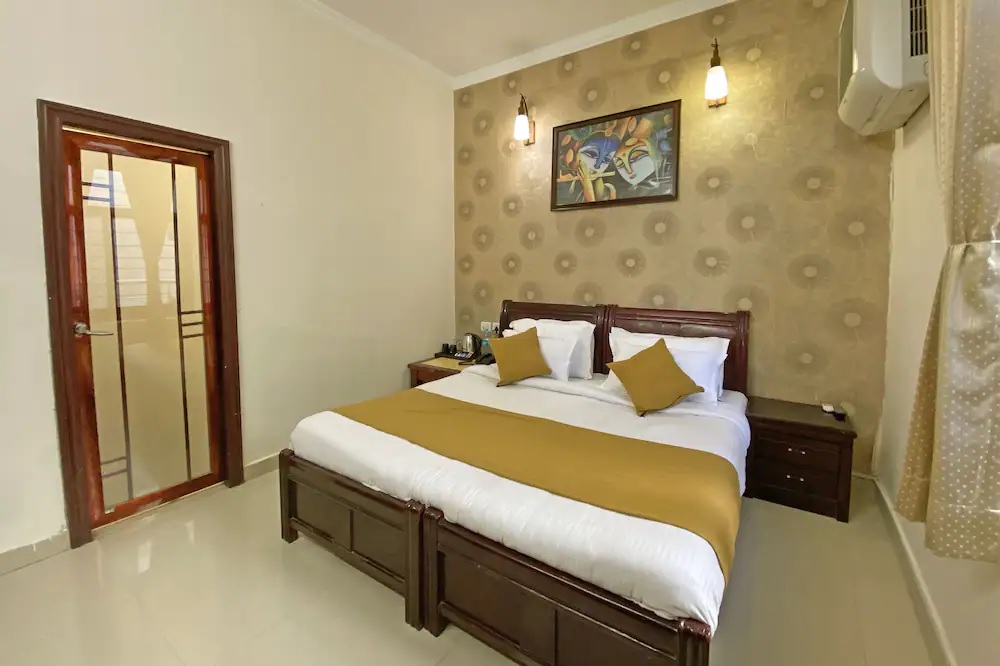 PLAN
23/12 Departure from Malpensa at 19.30 with Polish airline
24/12 Arrival in New Delhi at 10.15 am
Departure for Dehadrun with Air India at 12.45 am, arrival at 1.40 pm
24/12 about 3 pm Arrival at the Hotel Nirvana Palace and accommodation
25/30 / Dec. Stay in Rishikesh practice of yoga and trekking on the mountains and banks of the Ganges
31/12 Departure for Rajasthan for those who decide to continue the journey with us
For information on flights and related costs, contact us as soon as possible and we will provide you with every detail
COST: € 465
The cost includes accommodation in a double room (single room € 5 extra per night) with bathroom, meals, yoga lessons, excursions and transfer to and from Dehadrun airport.
The cost does not include air travel ( from Italy or other countries and internal flights).
A trip to the state of Rajasthan is planned from December 31st to January 7th, please contact us for information.
For any additional information please call 0039 3383824280 or send us an e-mail: info@holismos.com