10 – 17 AUGUST  2019 – MONTENEGRO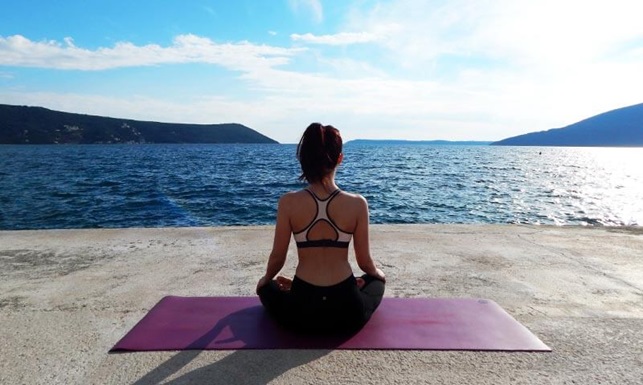 YOGA, MEDITATION, CHANTING, SEA, UNSPOILED NATURE
A TRULY WONDERFUL TERRITORY READY TO BE DISCOVERED ON THE SHORE OF THE ADRIATIC SEA
  "The world is a book, and those who do not travel read only a page."
-Saint  Augustine
Travelling brings about many wonders – you learn about different cultures, taste new food and you may see a landscape completely different than what you're used to. We love visiting new places and love to share this passion with other travellers. We see Yoga as a voyage that accompany each of us for the entire life bringing light to our path.
In 2014 we gave birth to "Holismos Yoga Holidays". We love  yoga and we enjoy to practice in beautiful natural settings. With this project we intend to share the passion and love for yoga with others, a chance to experience with new friends, an interesting, relaxing and enjoyable holiday. With great care we have chosen for you the best possible locations at the best possible price. We love to share the beauty of these places with people that likewise, believe in the value of practice, wellness, relaxation, friendship and evolution. Montenegro is the latest location we have chosen for you and can't wait to discover the natural beauty of the sea, sunbathe in the golden beaches, discover this unspoiled nature and taste the delicious  food with a balkanic flavour. We would be happy if you would consider spending with us this truly wonderful week.

"GO AT LEAST ONCE A YEAR TO A PLACE YOU'VE NEVER BEEN BEFORE"    DALAI LAMA
Ancient cities, National parks, canyon and golden beaches: this small balkanic state is there to be discovered
OUR YOGA HOLIDAYS
We are committed to promote happiness and serenity through relaxation, meditation, physical exercise and good diet. For this purpose we have put together several events, vacations and retreats. We have chosen for you a variety of activities to enrich our yoga holidays, adding excursions, trekking, visits to historical locations and nature sanctuaries, good food and why not, good wine. Our guests come from different countries and all together we will be able to bring our practice to a deeper level. Mostly the participants come alone but they go back to their lives having acquired friends for life.
We practice a classical based Hatha Yoga sprinkled with Vinyasa e Sivananda Yoga influences. We place particular attention the Bhakti aspect of Yoga (devotional practice through philosophy and chanting) and of course Pranayama and Meditation.
COSE DA VEDERE NEL MONTENEGRO
The pearl of the Mediterranean, unique in many ways, Montenegro is situated in the south of the Adriatic sea. Nowhere else you can find so much natural beauty, mild beaches, clear lakes, fast rivers and gorgeous mountains in such a compact area as in Montenegro. This small country has  about 300 km of coast line: we go from the high cliffs of  Bojana, to the long beaches, to the placid waters of the bay of Kotor.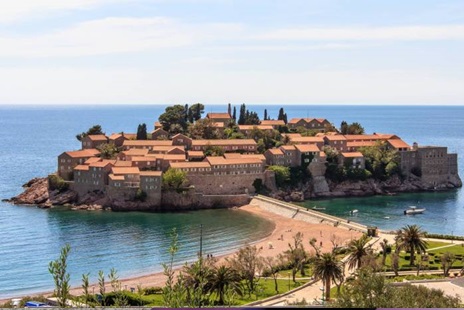 THE BAY OF KOTOR
The bay is naturally divided into four smaller parts – Herceg Novi bay, Risan bay, Kotor bay and Tivat bay. The small towns, as treasuries of history, art and beauty, are strung like pearls on its coastline. Kotor is the old coastal and cultural centre. For centuries, it has been a crossroads of commercial roads under the strong influence of Venice. It is protected by mountains with a strong defense structure built during the time of Byzantine Empire. Dobrota is a small town in which numerous palaces of former sailors and shipowners are still preserved. Perast is the homeland of many world-known sailors and a town whose destiny has always been related to the sea.
By its lifestyle, it resembled Venice with which it had very lively trade and cultural links. There are a lot of remains of the old aristocratic palaces that now bear witness to its ancient splendor and richness. In one of them, the Bujevic's palace, the Town Museum is located. There is a very interesting historical story saying that the Russian soldiers used to come in Perast to learn sailing skills and that it was known as a cradle of the Russian fleet. There are two islets around Perast town – Gospa od Skrpjela(Lady of Skrpljel) and St Gorge, both unique tourist attractions.
EUROPE'S DEEPEST CANYON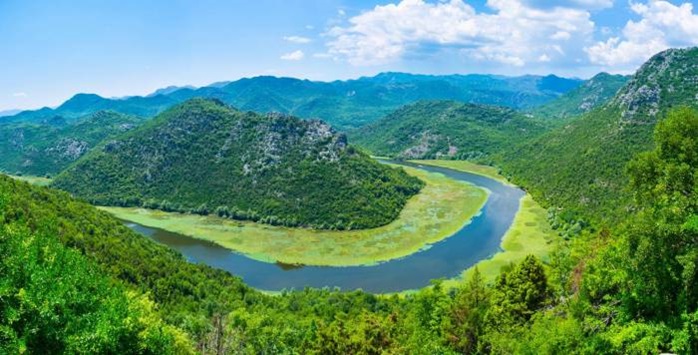 Part of the river Tara, known as "Tear of Europe" runs through in the National Park "Durmitor".
It springs in the north of the country and is 156 km long. It merges with the river Piva and together they make river Drina, one of the longest and most abundant river in water in the Balkans. For centuries this strong mountain beauty had carved the limestone it runs through and shaped numerous narrow parts, gigantic obstacles and chasms. This is how a 93 kilometers long canyon was born. It is the second deepest canyon in the world right after the Colorado River canyon. The deepest part of the canyon is 1,300 meters deep. Its banks are steep, covered with forest arising from the coldness and depth of the canyon.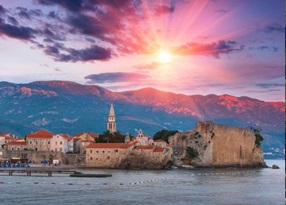 A GREEN NATION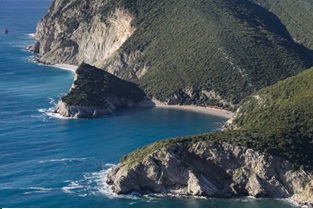 Montenegro is very rich in forests and water. There are 5 lakes the biggets one is Skadar lake.  With the area ranging from 370 to 530 square kilometers, depending on the water level, Skadar Lake is the biggest lake in the Balkans. Due to its geographic position and sub Mediterranean climate, it is one of the most important habitats of swamp birds in Europe, right after the river Danube delta. There are around 280 bird species on the lake, including the rare curly pelican, which became a trademark of the National Park. Throughout the history this region was a confluence of different civilization, which left a strong impact on its rich cultural and historical heritage. On the islands in the Skadar Lake, among birds and water-lilies many monasteries can be found.
THE LOCATION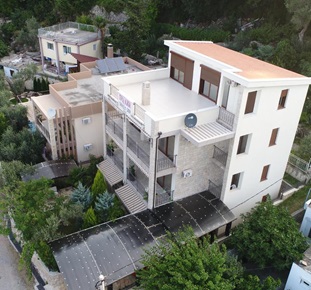 Set in Bar, Villa in Sutomore offers garden, free WiFi, a shared kitchen, and a shared lounge. The air-conditioned accommodation is 35 km from Budva.
Comprising of 6 bedrooms and 4 bathrooms, this villa comes with a flat-screen TV. The accommodation is equipped with a kitchen.
The villa offers a terrace. Podgorica is 48 km from Villa in Sutomore. The nearest airport is Podgorica Airport, 41 km from the accommodation.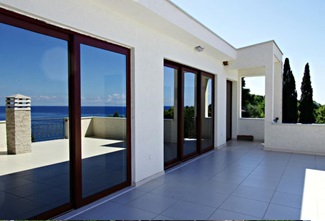 THE BEDROOMS

There are 6 bedrooms for a total of 11 places . We consider the standard accommodation as a shared double room with twin or double beds. It is possible to book a single private room paying a supplement of 250€. The rooms are very spacious with lots of natural light. There are 4 bathrooms in the house, two of them have a Jacuzzi.
PROGRAM
Arrival and check-in is on Saturday the 10th of August. The villa is  situated only 5 km away from the main port of Montenegro, within easy reach for all of those arriving via Ferry from Italy.
SATURDAY 10
Check in,
18,00 a short practice of yoga, getting to know each other, presentation of the program and a welcoming aperitif
SUNDAY 11
07,00 – 09,00 Yoga, Meditation, Chanting and Pranayama
9,00 – 10,00 Breakfast
10,30 day of relax on the beach
MONDAY 12
07,00 – 09,00 Yoga, Meditation, Chanting and Pranayama
9,00 – 10,00 Breakfast
10,30 Day trip to the fiord of Katar, the biggest in the mediterranean basin, with the historical town and castles of Venetian and Byzantine origin
TUESDAY 13
07,00 – 09,00 Yoga, Meditation, Chanting and Pranayama
9,00 – 10,00 Breakfast
10,30 Day trip to the cities of Budua and Cetinje, ancient capital of montenegro.
Cetinje was founded in the 15th century and became the centre of the Montenegrin culture. Its fortunes rose and fell for hundreds of years but from the 1800s a lot of effort was put into the architecture and grandeur of the city. It officially became the capital of an independent Montenegro in 1878. Visiting it today, it feels like not much has changed since then. The population has grown slightly to about 14,000 people but the buildings and the streets don't look too different.
The political capital may have moved but culture and history are harder to migrate. Cetinje was preserved almost as it was left.
Budva  The Old Town of Budva is situated on a rocky peninsula, on the southern end of Budva field. Archaeological evidence suggests that Illyrian settlement was formed on the site of the Old Town before Greek colonization of the Adriatic. While the site was permanently settled since Roman era, most of existing city walls and buildings were erected during the Venetian rule.
The entire town is encircled with defensive stone walls. The fortifications of Budva are typical of the Medieval walled cities of the Adriatic, complete with towers, embrasures, fortified city gates and a citadel. The Budva Riviera has some of the most attractive beaches of south Adriatic, and the most pleasant climate in Montenegro.
WEDNESDAY 14
07,30 Breakfast
8,30 day trip to the National park of Durmitor. The Park is located at wide mountain region in the northwestern part of Montenegro, surrounded by rivers Piva and Tara and there are 23 mountain tops over 2300 meters of altitude. Park is 39000 acres large and includes 82 kilometers of canyon of the Tara with altitude of 1600 meters above river level. Durmitor's region is the most important part of Dinara mountain range, characterized by high peaks, abundant forests and deep gorges. Canyon of Tara is the largest in Europe and has over 1500 kinds of flora and 130 kinds of birds.
There are 17 glacier lakes in the Park and the highest top in Montenegro is Bobotov kuk (2522 m). Since 1980 Park and canyon of Tara are under protection of UNESCO. In 1977 canyon was proclaimed world ecological reserve.
THURSDAY 15
07,00 – 09,00 Yoga, Meditation, Chanting and Pranayama
9,00 – 10,00 Breakfast
10,30  Day trip to the town of Dulcigno, (Ulcinj). This is the southernmost town on the Montenegrin coast, well-known for its long sandy beaches, where the view to the sea makes the spacious horizon seem infinite. It is believed that ancient Ulcinj was founded by the Illyrians in the 5 century BC, and because of its strategic importance it has been the target of many conquerors: Illyrians, Greeks, Romans, Venetians, Turks, pirates, Italians… The town was first named Colchinium, after the Illyrian tribe Colchis, afterwards Dulcinium.
FRIDAY 16
07,00 – 09,00 Yoga, Meditation, Chanting and Pranayama
9,00 – 10,00 Breakfast
10,30  day trip to the park of lake Scutari
Lake Skadar is the largest lake in the Balkan Peninsula with a surface area that seasonally fluctuates between 370 km2 (140 sq mi) to 530 km2 (200 sq mi). Lake Skadar itself is located on the western Balkan with approximately two-third (229 km2 (88 sq mi)) of its surface belonging to Montenegro and about one-third. The Montenegrin part of the lake and its surrounding area were declared a national park in 1983. The Albanian part has been designated as a Managed Nature Reserve. In 1996, by Ramsar Convention on Wetlands, it was included in the Ramsar list of wetlands of international importance. Near the mouth of Rijeka Crnojevića, 11 m (36 ft) below the surface of the water there is a well preserved wreck of the steamboat Skanderbeg sank by Partisans in 1942, during the Second World War.
SATURDAY 17
07,00 – 09,00 Yoga, Meditation, Chanting and Pranayama
9,00 – 10,00 Breakfast
After breakfast we will get ready for our departure
ABOUT US
YOGA CLASSES with Massimo Cantara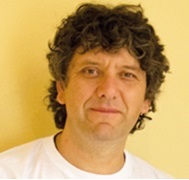 Massimo Lived and studied in England for more than ten years and speaks fluent English. He is a member of Three Treasures Yoga. Massimo is a registered yoga teacher with SYM (Shiatsu Yoga Mediterraneo 500h) as well as a professional Shiatsu therapist and teacher. He is also a qualified kinesiologist and  Cranial Sacral therapist. In 1999 he founded Holismos, a center for yoga and complementary therapies in Poggibonsi, Tuscany, Italy. He also teaches Anatomy, Physiology and bodywork for yoga Teacher Trainings. Massimo spent 12 years practicing Shorinji Kempo (2° Dan) but trained originally as a percussionist, playing for many years in various groups in the UK and in Italy. Massimo teaches a solid classical style of Hatha yoga, sprinkled with ideas and suggestions from his back ground in Traditional Chinese Medicine, Kinesiology and percussion.
 SARA DELLA TORRE: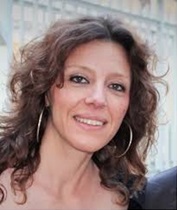 Yoga Teacher  ( 200hYAI),  Shiatsu practitioner and, co-director of Holismos yoga & wellness.
HOW TO GET THERE
BY FERRY
From Italy it is quite easy to reach Montenegro via sea. You can get an overnight ferry from Bari and arrive in the port of  Bar early in the morning.
BY PLANE
The quickest way to get to Montenegro it is of course by plane. The International airport of  Podgorica and the one  of Tivat are both  very close, the first one been only 48 km from the villa
COST
The cost for this yoga holiday in shared occupancy is 550€ ( the cost includes all lessons, accommodation and breakfast). To book your place you are requested to pay a deposit of 250€. This deposit will be 80% refundable before the 10th of July, non refundable after that date.
NOT INCLUDED IN THE PRICE
Your travelling expences, the main meals ( we have arranged for a local cook to come to the villa 2/3 nights). The cost for local guides to take us around, for at least one of the excursions, the boat trip in the lake and any car rent you may wish to activate.
PRIVATE SINGLE ROOM IS AVAILABLE IN LIMITED NUMBERS AT AN ADDITIONAL COST OF 250€
THE CULINARY TRADITION OF MONTENEGRO
Montenegro wine making history goes back in time and it has quite an important production both in red and white wine. Between the red very popular and palatable is the Vranac. The gastronomic tradition of Montenegro has been greatly influenced by its neighbors: Italy, Greece and Turkey.

 www.yogaholiday.it  –  www.holismos.com  –  info@holismos.com