MEDITERRANEAN YOGA EXPERIENCE
A TRULY AMAZING HOLIDAY PRACTICING YOGA IN THE ENCHANTED ISLAND OF KEFALONIA
24 – 31 August 2019
HOTEL TERRA MARE
 KEFALONIA, GREECE
HATHA YOGA
Hatha yoga represents one of the many branches of yoga and one of the main aspect of practice explored in the Raja Yoga. In the 20th century, hatha yoga, particularly asanas (the physical postures), became popular throughout the world as a form of physical exercise, and is now colloquially termed as simply "yoga".
Many modern schools of hatha yoga in the West derive from the school of Tirumalai Krishnamacharya, who taught from 1924 until his death in 1989. Among his students prominent in popularizing yoga in the West were K. Pattabhi Jois famous for popularizing the vigorous Ashtanga Vinyasa Yoga style and B. K. S. Iyengar who emphasized alignment and the use of props.
Another major stream of influence within and outside India has been Swami Sivananda of Rishikesh (1887–1963) and his many disciples including, among others, Swami Vishnu-devananda – founder of International Sivananda Yoga Vedanta Centres; Swami Satyananda – of the Bihar School of Yoga; and Swami Satchidananda of Integral Yoga. In India, Baba Ramdev of Haridwar has popularized yoga among the masses in the 21st century.
Yoga's combined focus on mindfulness, breathing and physical movements brings health benefits with regular participation. Yoga participants report better sleep, increased energy levels and muscle tone, relief from muscle pain and stiffness, improved circulation and overall better general health. The breathing aspect of yoga can benefit heart rate and blood pressure.
The 2012 "Yoga in America" survey, conducted by Harris Interactive on behalf of Yoga Journal, shows that the number of adult practitioners in the US is 20.4 million, or 8.7 percent. The survey reported that 44 percent of those not practicing yoga said they are interested in trying it.
MASSIMO CANTARA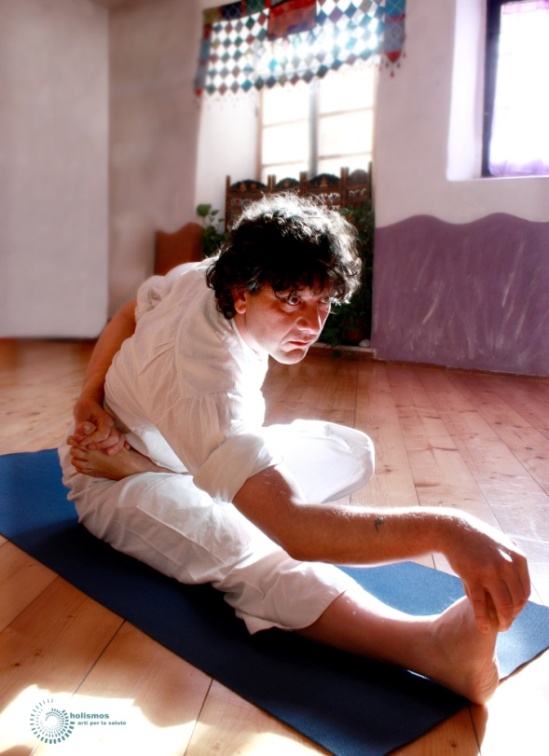 Massimo Lived and studied in England for more than ten years and speaks fluent English. He is a member of Three Treasures Yoga, an international recognized yoga school. Massimo is a registered yoga teacher with SYM (Shiatsu Yoga Mediterraneo) as well as a professional Shiatsu therapist and teacher. He is also a qualified kinesiologist and  Cranial Sacral therapist.
In 1999 he founded Holismos, a centre for yoga and complementary therapies in Poggibonsi, Tuscany, and in Varese, Italy near to the Swiss border. He also teaches Anatomy, Physiology and bodywork for yoga Teacher Trainings. Massimo spent 12 years practicing Shorinji Kempo (2° Dan) but trained originally as a percussionist, playing for many years in various groups in the UK and in Italy. Massimo teaches a solid classical style of yoga sprinkled with ideas and suggestions from his back ground in Traditional Chinese Medicine, Kinesiology and percussion.
CEFALONIA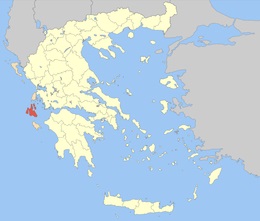 Kefalonia is the largest and one of the most appealing islands of the Ionian cluster. Ideal for serene and peaceful vacations, the beauty of the unparalleled landscape of Kefalonia shall definitely bedazzle you as the pure natural beauty is delineated all over the scenery. At the same time, the remains of an ancient civilization create an enigmatic and interesting atmosphere that in combination with the unique mentality of the inhabitants compose an amalgam of excellence
MAJOR TOWNS / CITIES / VILLAGES
Argostoli is the capital of the island of Kefalonia and it is an ideal resort for holidays. After the earthquake 1953, the town was rebuilt and now it has spacious squares and large municipal buildings that follow the traditional architectural order, creating a beautiful icon.
Lixouri is the second largest town of Kefalonia and it is built at a close distance to the site of the ancient town Palis. Nowadays, Lixouri is a modern town with new buildings, broad streets and commodious squares.
Sami is the largest port of the island of Kefalonia. The clean and broad roads, the beautiful waterfront and the elegant buildings in combination with the natural beauties, the interesting sinkholes and the archaeological sites, compose a very attractive icon and that is way Sami is a popular tourist resort.
Fiskardo is a traditional settlement with intense tourist lifestyle. Built in the inside of a bay, Fiskardo is considered to be a town of superb natural beauty.
Agia Efimia is coastal village that comprises of numerous other settlements such as Makriotika, Potamianata, Divarata, Drakopoulata and Feredinata. Due to the crystal clear beaches and the natural beauties, the village is a becoming a popular tourist resort.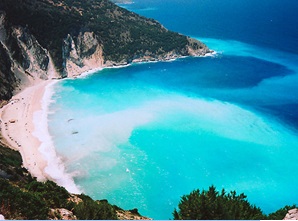 Poros is the main port and one of the most popular regions of the island of Kefalonia.
Lixuri is the capital of Palliki and is the second most populous town in Kefalonia. The official name of the town -Lixourion- was recorded for the first time in a written protest sent to the Venetian Senate in 1534. The ancient city of Pali, which took its name from Palea or Pilea, one of the four sons of the mythical king Kefalos, was situated a short distance to the north of the present town, in an area known today as Paliokastro. Lixouri is a modern town with a harbour, wide tree-lined streets and beautiful squares.
THE HOTEL
Terra Mare hotel is situated in 7 acres of land and offers both 64 bungalows and hotel rooms. All Terra Mare rooms are build according Kefalonia island traditional architecture and are surrounded by colorful gardens filled with flowers and fruit trees.
All Terra Mare rooms offers 2 private verandas, one with view to the sea and one veranda with garden views. All main building rooms offer private shower, tv, air condition. Daily maid service is also provided.
At the disposal of the guests, are recreational facilities such as bars, restaurants, swimming pools.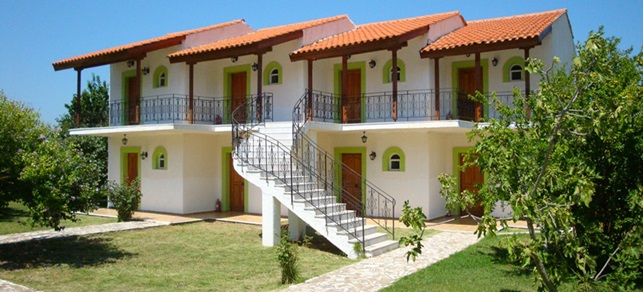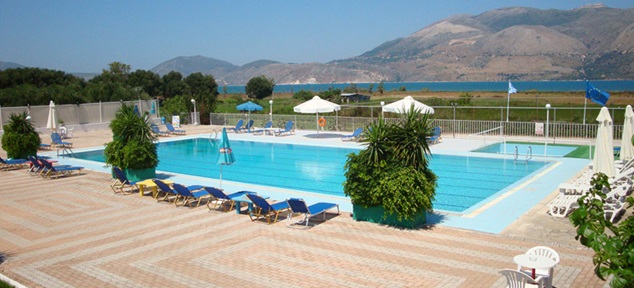 HOW TO GET TO THE ISLAND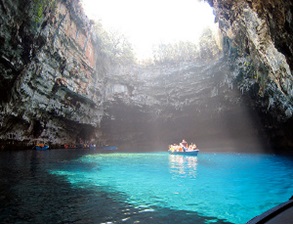 In Kefalonia there is a small international airport and during the summer you can fly to the island from many major cities in Europe. Company like Ryanair, Easyjet, Aegean Airline fly to Kefalonia regularly during the summer mounths. It is advisable to book your flight well in advance in order to get the best possible deal.
PROGRAM
Saturday 24th  : arrival and check in at 6pm Meeting and briefing
Sunday 25 th : 7,30 – 9,30 Yoga (asana, pranayama e meditation)
Monday   26th : 7,30 – 9,30 Yoga (asana, pranayama e meditation) 19 – 20,30 meditation, Bhajan, kirtan
Tuesday 27th : day off
Wednesday 28 th: 8,00 – 10,00 Yoga (asana, pranayama e meditation)
Thursday 29 th: 8,00 – 10,00 Yoga (asana, pranayama e meditation) 19 – 20,30 meditation, Bhajan, kirtan
Friday 30 th: 7,00 – 10,00 Yoga, (asana, pranayama e meditation)
Saturday 31st : After breakfast greetings and departure.(check out 11am)
BOOKING
For early birds, booking before 20th of June the price is  è di 450€ . After the 20th of June the price is 500€
To book your place you'll need to pay a deposit of 200€  refundable up to 80% before the 31st of July, non refundable after the 31st of July
Price includes: the hotel in shared occupancy with full continental breakfast, yoga lessons, and guided excursions.
Not included in the price are: your plane ticket, the car hire ( if you are willing to share a car or if we all agree to hire a minivan, the cost will be quite low, around 10/15€ per day), petrol,  the main meals ( food in Greece is quite cheap, you can have a full meal for 10/12 €, very good quality), the ferry to nearby Itaka.
Supplement for private single room: 150€
 INFOS: info@holismos.com     www.yogaholiday.it    cell. 0039 338 3824280